Name: Johannes "Blacky" Schwarz
Birth: 1981
Hometown: Wr. Neustadt, Lower Austria
DHV – Hanggliding Instructor
Disciplines: Show/Stunt- and Demoflights, Aerobatic, Tandem flights
Glider: Moyes RX-3.5
Harness: Skyline Flightgear ZD Speed, WW FlyLite 3 Cocoon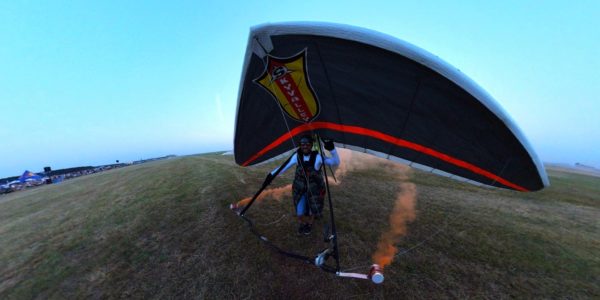 In 1981, Johannes Schwarz "Blacky" was born in Upper Austria. His father took him a few times to a nice slope in "Micheldorf" where he got his first impressions of this beautiful sport. When he was 16, he started at a flight school making his first experience. At this time he knew that this will become a very big part of his life. With his friends, he collected a lot of experience in thermal and distance flying and got in contact with competition flying.

3 Years he was part of the scene and met a lot of great people. Because of his job, he could not continue anymore with competing and focused more on free-flying. The possibility of flying and testing different hang gliders offered a lot of experience. This was the countdown for acrobatic flying. Since more then 10 years he is an aerobatic pilot.