In the 1960s, Francis Rogallo developed for NASA a fold able wing to bring spaceships back to earth. Although the idea was not realized. In 1961, the American Barry Hill Palmer, build the first Rogallo Wing, made out of Bamboo tubes and Cellophane. Alot of followers where especially found in the coastal regions. Bill Moyes and Bill Bennett brought this sport to the world, also to Europe.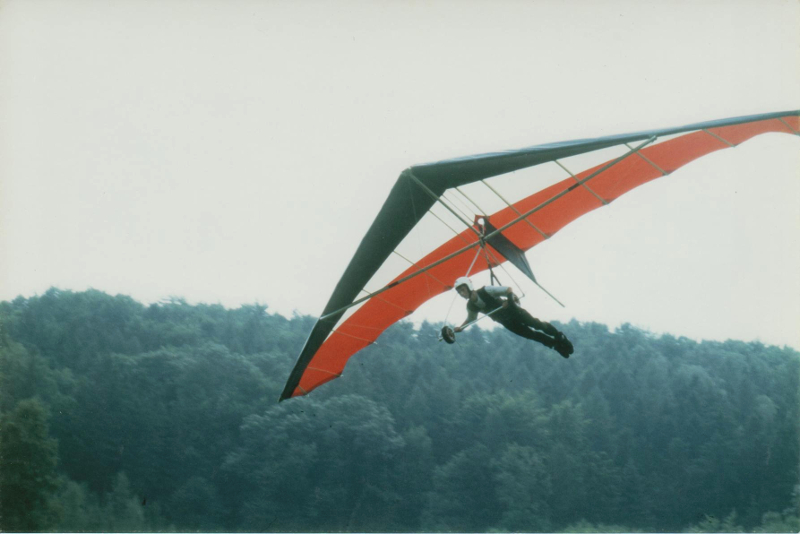 Hanggliding is the easiest way of flying like a Bird. Feel the freedom in the air and being guest in the realm of the birds. Hanggliding offers a very wide spectrum of possibilities. You can soar on a coastal line, fly very large distances during XC flights, competing other pilots during championships all over the world, or enjoy the fascination of aerobatic flying.
No other sport combine physical and mental requirements where the output is just a fascinating unbelievable feeling. Searching for thermals and winds to stay in the air about hours or glide down the mountain and enjoy the scenery where you are. There would be hundreds of arguments to start with this great sport, but you should decide by your self. A lot of information are available in the web, but you can also contact me if you have any questions or where you should start searching.